Are you interested in investing in a high-quality pre-owned vehicle near Brodheadsville, Pennsylvania? The local used car dealership is the first place you should look for a speedy process without all the hassle of a private sale. To make your car buying journey a little easier, the team at your local used car dealer has put together a list of our top tips. Check it out now, then shop local for your next vehicle. 
Tips for Buying a Used Car for Sale near Brodheadsville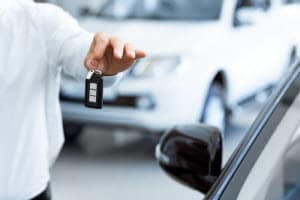 Buying a used car is much different than buying a new one. There are many items on your used car checklist to think about. For example, you'll want to consider the accident history, fairness of pricing, and maintenance history. While you're shopping for your next used car, there are a few other things to consider. That's why we put together this list of used car buying tips. 
Tip #1: Check the fluids during the test drive.
You can tell a great deal about a car while you're looking under the hood. Here are a couple things to pay close attention to:       
The transmission fluid should be a translucent (see-through) red color. If it's brown, turn around.
          
The motor oil should be a translucent amber color. If it's black, take it back. 
Tip #2: Ask for a Vehicle History Report. 
If you're buying a used vehicle, you need to know what's happened to it. You don't want to find out down the road that it's had major body work or water damage when you're trying to trade it in. Be sure to ask about its history before you sign the paperwork. 
Tip #3: Do your research before you make a deal. 
At Ray Price Stroud Ford, we take our fair pricing seriously. We've been in this business for more than 100 years and we know the importance of positive relationships with our customers. We treat our customers like family. We research our prices before we put them in our inventory. You should, too, so you know you're getting a great deal. 
Tip #4: Know who you're buying from. 
Do you trust the used car dealer near Brodheadsville that you're buying from? At Ray Price Stroud Ford, we provide every customer who buys from us with the Price Does It Right Package so you can feel confident in the high-quality service you're getting. We provide FREE multi-point inspections, FREE Pennsylvania state inspections, and FREE towing to our dealerships from anywhere in Monroe County. We'll even give you a 10% off Service and Accessories coupon when you buy a car from us. 
Take the Next Step in the Car Buying Process 
When you're ready to get serious about buying a used vehicle near Brodheadsville, check out the huge inventory at Ray Price Stroud Ford. With more than 200 used vehicles in our inventory on a regular basis, you'll have plenty to choose from. 
Shop our used car inventory now and get behind the wheel of your next vehicle during your test drive at Ray Price Stroud Ford.