If you've had a difficult time trying to decide between a new and used car near Bangor, the list below is perfect for you. As car experts, we know a thing or two about the car buying process and over the years, we've learned a trick or two. We've decided to share them with you.
Benefits of Buying a Used Car near Bangor, Pennsylvania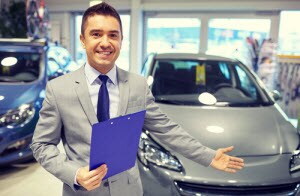 Here are a couple of benefits for purchasing a used car:       
When buying a car, the golden rule is to not bite off more than you can chew. If you're on a budget, choosing a used car is a great way to lower costs both at the dealership and in the long run. Insurance premiums, repair costs, and regular maintenance all tend to be lower on a used vehicle.
          
Buying a used car is also a great option if you've been thinking about taking steps to customize your ride, since parts are likely to be available when and where you need them. As cars get older, there's more time for accessory manufacturers to create those fun add-on gadgets you love.
          
Because the cost of a used car is significantly lower than that of a new vehicle, you might find you can afford a bit more in terms of features and add-ons than you would have in a new vehicle or even a Certified Pre-Owned vehicle. 
There are more benefits, like the possibility of finding a classic car. But these are just a few we hear often. Visit your local used car dealership near Bangor to learn more about the benefits of buying a used car.
Where to Start Your Used Car Search
You have many options on where to shop for your next vehicle. But there are some severe differences in your experience depending on where you do that shopping. Here are a few things to consider when deciding where to buy your next used car.
Trust and Reputation

If you choose to go with a private seller, you'll have to trust that they're being honest about everything and that their pricing is fair. But when you shop with a dealership, you have the business's reputation and reviews that tell you whether you can trust them or not. 
Inventory and Convenience

Another major point of difference is the actual shopping experience. Why shop through every car listing in the classifieds, online, and in the paper, when you can shop through dozens of listings at once? Shopping at a dealership just makes sense in that respect.
Start Your Shopping Adventure with a Bang
When you start your used car search in the online inventory at Ray Price Stroud Ford, you can be confident you'll find a vehicle that meets your requirements. With more than 200 vehicles to choose from, we make it easy for you to start and finish your car shopping experience in less time than other used car sellers. 
Check out the online inventory at Ray Price Stroud Ford now to get started on finding your next used vehicle near Bangor, Pennsylvania, or contact us online today!