Essentially, it may seem like the obvious time for outdoor activities is summer. However, hayrides, canoeing, and road trips are actually much better in the fall if you're living in Pennsylvania.
To drive our point home, we've compiled a guide to help you make the best of your fall in Pennsylvania. Believe it or not, snowy weather is on the horizon, and you don't want to waste one more minute!
Go for a Hayride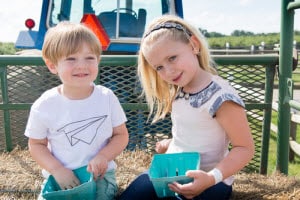 Nothing says fall more than a hayride. Luckily, you can take one every single day from September 30th to October 29th at the 2017 Great Pocono Pumpkin Festival. Climb aboard, get comfy in the hay, and enjoy a soothing and scenic ride around the festival. Ease into the fall spirit with an activity that's fun for the whole family, and maybe even create a family tradition while you're at it.
Hayrides aren't all that's offered in this jam-packed fall festival. Between the hours of noon and 5:00 p.m. on weekdays, and 11:00 a.m. and 6:00 p.m. on the weekends, you can enjoy other attractions like a 3D haunted house, a family corn maze, and a haunted ghost ship.
Go Canoeing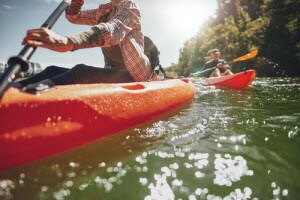 Water? In the cool weather? Yes, absolutely! Landers River Trips offers a variety of canoeing trips that can make any fall weekend memorable. Canoeing, especially on the Upper Delaware River, can either be a relaxing experience or a good way to get active, depending on the way you plan your trip.
Planning your canoe trip is simple: you just tell the Landers River Trips staff how many people you'll be bringing and how far you want to go, and they can create a trip for you that suits your entire group. Take a shorter, calmer trip or a longer, more rigorous one-you decide!
Take a Romantic Getaway
With cuffing season just around the corner, it's about that time of the year when a romantic getaway in the mountains is an ideal way to spend a weekend-and we know just the place to go! The Cove Haven Resort, nestled between the trees and shore of Lake Wallenpaupack, offers a blend of fun, recreational activities, and snuggly romance.
By day, enjoy a round of golf or any number of the water activities, like speedboat rides and paddle boats. By night, have a romantic dinner for two at one of the resort's revered restaurants, followed by a glass of bubbly at the Champagne Palace Nightclub.
Be sure to also take advantage of Cove Haven's state-of-the-art spa. While its considered a four-season resort, locals find that heading up in the fall seasons pays off. The trees that surround the resort envelop it and its guests in all colors of the rainbow. Lakeside views never looked so good.
Fall in Love with Fall!
Now that you know how great fall can be in Pennsylvania, it's time for you to get out there and enjoy it today!