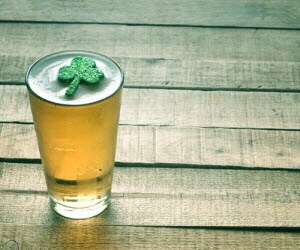 When looking for a good place to spend St. Patrick's Day, there are a couple stipulations we're all going to have. First, the food needs to be good (stick-to-your-ribs good). And second, the beer must be cold.
There are many places in the East Stroudsburg area that fit these not-so-demanding criteria. However, if you want the very best fare in the most relaxing atmosphere, our team at Ray Price Stroud Ford believe you'll have to stick to the following three pubs. 
The Historic Tom X Pub
Since opening, The Historic Tom X Pub has been family-owned and -operated. They've worked hard to maintain a laid-back ambiance, where adults and kids alike can enjoy themselves. During the warmer months, pets are even welcome to join you on the lake-view porch.
The Historic Tom X Pub has received a few accolades over the years, such as being voted Best Drink Specials by Greatest in the Poconos. They were also the winners of the 17th Annual Pocono Chicken Wing Off. When you stop in, you'll need to order a plate of wings, just to see what all the fuss is about (trust us, it's much-deserved).
Visit the pub's website to view their full menu, or connect with them on Facebook. 
Pub 570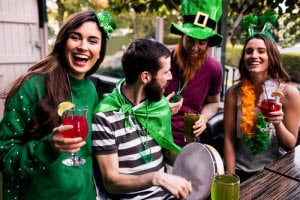 In Pub 570's own words: "This is a bar like Cheers," where everybody knows your name. Decked out with a pool table, games, and homey décor, it's truly a place you can go just to relax. And with new food and drinks specials daily, you're bound to find something new to enjoy every time.
In addition to their main restaurant, the pub offers on- and off-site banquet halls and a full catering service. Their attached beer house is also a brew lover's dream. With 3,000 square feet and over 1,000 different craft and domestic beers, you'll have no shortage of options to choose from.
When you need a cold one on St. Patrick's Day, head to Pub 570. Visit them on their website or Facebook to find out what specials are on the menu today. 
Siamsa Irish Pub
Since 2004, Siamsa Irish Pub has been blending American pub fare with authentic Irish styles. The owners, who grew up just west of Ireland, derive the name "Siamsa" from old Gaelic, a word that roughly translates to "fun and music." And certainly, you'll find plenty of that at this pub.
One of the mainstays of the Siamsa menu is their all-day breakfast items, like Bangers & Mash. However, for dinner, you can also enjoy the Classic Corned Beef and Cabbage, or choose from nine flavors of wings. Don't forget to save room, as the Guinness Float makes for a mouthwatering dessert.
Check out the Siamsa Irish Pub menu on their website, or say hi on Facebook or Twitter. 
Don't Go Hungry on St. Patrick's Day
No party is complete without good food. So, when you're out celebrating this St. Patrick's Day, make sure you treat yourself to a savory meal. All three of these pubs offer some pretty delectable selections. If you can't choose just one, order an Uber and have yourself a pub crawl. There'll be something new to try at every restaurant. Just be sure to reach out on social media afterward to let the owners know how much fun you had.