We all know that feeling of Halloween sneaking up on us and not being at all prepared for trick-or-treat or that big company party at the office. No need to fret this year, though, since we've got you covered! To ensure that you're not only ready, but also stunting a Halloween costume that will catch everyone's eye, check out the following local Halloween stores.
Drop Me a Line
What is now one of the costume empires of western Pennsylvania was once a small card and stationary store located in center city Allentown. The owners purchased the shop in October of 1987. In the first month, they became particularly drawn to the small costumes and accessories section of the store. Within that first month, their fate was set.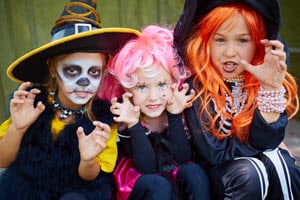 The couple went on to expand the store to accommodate their stock of about 3,000 rental costumes that are available year-round-and that number continues to grow every year. Each rental costume will have you looking good from head to toe with wigs, accessories, and more.
In addition to the products you can rent from Drop Me a Line, there's also plenty of items and costumes that you can purchase to keep. These costume professionals will even take it one step further and help you customize costumes for any occasion.
Frazetta's Costumes
Frazetta's Costumes prides itself on its philosophy to escape from reality, embrace your imagination. To help instill this mindset in their Halloween costumes, new and old, they provide a wide variety of spooky services for the Halloween season and otherwise.
Not only does Frazetta's provide an extensive Halloween costume inventory, but you can also find an endless number of props here to make sure your house or apartment is as on-par as your costume. Bill Frazetta, the shop's owner, even makes scarily lifelike custom props for those who want to go above and beyond with their decorating.
Frazetta's Costumes is a one-stop shop for all your costume needs, even once you've gotten them out of the store and the whole way home. Check out the special F/X prosthetics video tutorials available on the Frazetta's website to get horror-movie quality looks.
Spirit Halloween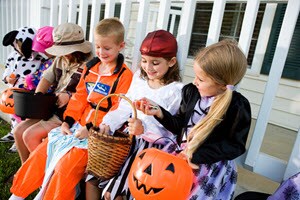 Spirit Halloween, which is headquartered in Egg Harbor Township, NJ, started changing the Halloween retail game in the early 1980s. The reconceptualization of pop-up Halloween stores changed the way the world prepared for this holiday. Today, this spooky mega outlet now has store locations all over the country, including right here in Stroudsburg, PA.
Spirit Halloween strives to provide quality costumes for the whole family that won't have your wallet hurting after the holiday is over. Whether you're looking for something for your newborn, a matching theme for the entire family, or just a few pieces to throw together that DIY costume you saw on Pinterest, they have you covered.
While the physical store may fold up shop at the end of the Halloween season, you can find them online year-round for early preparation for next Halloween. They also have a wide variety of props, decorations, and costumes for other holidays throughout the year like Thanksgiving, Mardi Gras, Valentine's Day, and more.
Get Decked Out in Spook!
Now that you know how many options you have, hop to it! Halloween is just weeks away and there's no time to waste.