As the fastest-growing region in Pennsylvania, the Lehigh Valley has recently become a center of economic development. To keep up with the growing demands of the area, residents must be on the move. And what better way to do that than with a brand new Ford vehicle from your local Ford dealer near Lehigh Valley, PA?
Ford Dealership near Lehigh Valley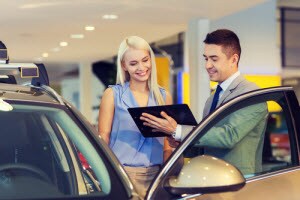 You have a busy schedule and things you must get done, and we understand that. That's why Ray Price Stroud Ford makes the car buying process short, sweet, and as convenient as possible. You'll find our entire inventory right on our website.
We offer a wide selection of new, used, and certified pre-owned Ford vehicles for you to choose from, including the latest versions of the Ford Explorer, Ford Escape, and Ford Mustang. We've been serving Lehigh Valley residents for over 100 years, and we're committed to keeping our loyal customers as happy as possible. Whether you're looking to purchase a brand new Ford vehicle or save with a pre-owned or certified pre-owned vehicle, we'll be happy to help you through the process.
Financing for Busy Buyers
When you're ready to purchase your next vehicle, you may not have the time to check out all of your financing options. But our team of professional and knowledgeable automotive financing specialists will be happy to see you through the entire process. From finding out what your financial options are to getting the best terms available, our team will be with you through it all.
If you're interested in purchasing a vehicle and not sure what your options are for financing, fill out the contact form on our Financing Center page. We'll be happy to sit down with you and find an automotive financing option that fits your wants, needs, and budget. Or you can get started now with our secure, confidential online financing application.
Fast and Affordable Service with a Smile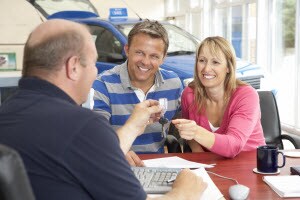 Getting an oil change doesn't have to be a miserable experience, and while you may not have gotten the best customer service at some of other places, you can expect an excellent service experience at Ray Price Stroud Ford. We pride ourselves on our excellent customer care and require extensive training of our service technicians.
So when you choose to get your automotive service with us, you'll get high-quality craftsmanship, a friendly and helpful service technician, and a team of service professionals who are here to guide you through all of your automotive needs. Whether you're here for an oil change or a major repair, we'll treat you with the same kindness and respect and get you the service you need in as little time as possible. Schedule a service appointment online today!
Stop in to the Showroom to Learn More
If you want to experience car buying the way it should be done everywhere, stop by the showroom at Ray Price Stroud Ford near the Lehigh Valley and let us take care of your automotive needs today.