There are two types of people in the winter: those who can't stand the snow and those who can't wait to get knee-deep in it. If you find yourself in the latter category and living near East Stroudsburg, you might be excited to hear you have several skiing options just a short drive away!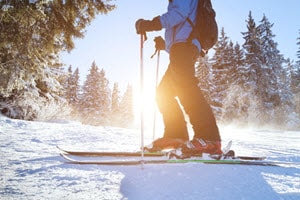 Read ahead to learn more about Blue Mountain Resort, Camelback Mountain, and Montage Mountain.
Blue Mountain Resort
If the idea of trying out a variety of trails and seeing new sights each time you ski down the mountain tickles your fancy, Blue Mountain Resort is the place to be. This resort has 39 trails to choose from and 16 lifts to get you up to hill and help you see the beautiful views this mountain has to offer.
For the last 40 years, Blue Mountain Resort has been providing top-notch skiing experiences. However, this resort also a plethora of other activities, including snowtubing, Segway tours, exquisite dining, action archery, and more.
Camelback Mountain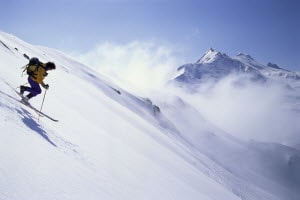 No matter what skill level you're at, you'll be able to find an exciting experience at Camelback Mountain. This ski destination, which is settled into the famous Pocono Mountain range, not only has a variety of trails to choose from but also several different kinds of instructed lessons to teach you how to dominate them.
Camelback Mountain prides itself on employing 250 of the most experienced and knowledgeable skiers and snowboarders in the industry. They'll guide you through your lessons and before you know it, you'll be flying down the trails on your own.
Montage Mountain
At Montage Mountain, you can expect nothing short of a montage of wintery, snow-fueled fun. Come to ski at your leisure, or get your competition on with the Montage Mountain Adult Race League or Travel Ski Team.
Montage Mountain isn't just known for its winter activities, such as skiing, snowboarding, and terrain park. This resort hosts several festivals year-round. Stop by for the Spring Brew Fest, the NEPA Yoga Festival, the Peach Music Festival, and more!
Happy Skiing!