Going out to eat is a spectacular way to spend time and catch up with your loved ones. However, you want to make sure everyone in the family, including the little ones, can find something on the menu. For those living near Stroudsburg, this will be a piece of cake. Check out these restaurants that are good for children and families.
Compton's Pancake House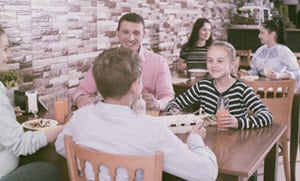 Compton Ferreira has been passionate about pancakes his whole life. Through pancakes, Compton found a way to deeply connect with his family. A trip to The International House of Pancakes set his dream to open a pancake house of his very own into motion.
Since 1996, Compton's Pancake House has been welcoming families from all around with open arms and fluffy stacks of pancakes that are made from scratch each and every day. However, if you find yourself among the few that don't share Compton's passion for pancakes, there's plenty other delicious options, like an overstuffed omelet, and lunch favorites, like club sandwiches and juicy burgers.
Sophie's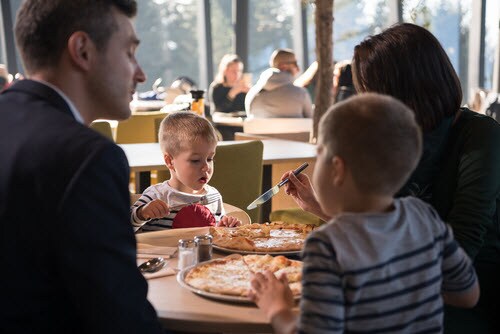 Sophie's is your one-stop shop for every meal. Whether you're craving breakfast, lunch, or dessert, you can get anything from the menu any time of the day. Have a veggie omelet for breakfast, or a Jacked Up Chicken Cheese Steak for lunch.
Not only does Sophie's have a variety of scrumptious meals, they offer specials to those participating in river rafting trips through Adventure Sports Inc., Sophie's brother business. Get a footlong handmade Sophie's sub, a side, and a bottled drink for just $9 when you take a river trip.
Wonderland Ice Cream & Family Fun Center
Wonderland Ice Cream & Family Fun Center is more than a restaurant. Come for the extensive menu, featuring sautéed pierogis with onions and garlic, chicken parmesan sandwiches, and freshly made pizzas. Then, stay for the extra fun for both the kids and the adults in your family.
For the kids, they have an array of arcade games, prizes, and a bounce house. The adults will enjoy the clean facility, the friendly staff, and spending quality time with the whole family. Don't forget to grab a gourmet ice cream, gelato, or Italian ice before you leave!