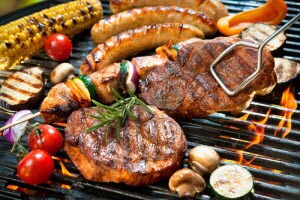 If you're looking for a run-of-the-mill meal with little care for atmosphere, there's tons of restaurants in the East Stroudsburg, PA, area you could visit. However, pub food and beer don't have to be so plain. If you prefer a traditional meal but are looking for a bit of extra flair, we know several local favorites that'll leave your mouth watering. Here are the three we can't stop visiting. 
Jock N' Jill's Sports Bar & Grill
As the home of the East Stroudsburg University Warriors, Jock N' Jill's Sports Bar & Grill is a sports lover's dream. With 22 TVs throughout the restaurant, as well as pool tables and dart boards, there's no better place to watch your game of choice. If you're interested in a more raucous vibe, you can visit late on a Thursday or Friday night when the DJ is spinning nonstop music.
One of the things that Jock N' Jill's is most well-known for is their massive Build Your Own Cheesesteaks. Their burgers are also a staple, particularly the famous Mountie Burger. This tasty monster includes two patties and every topping on the menu. Finish it, and you'll have your photo in the Mountie Burger Hall of Fame.
Check out Jock N' Jill's Facebook page and website frequently to discover their latest specials. 
Sarah Street Grill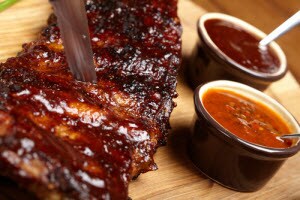 For nearly 20 years, the team at the Sarah Street Grill has been on a mission to better their community. They've done this not just through charity, but by offering some of the best food and live entertainment around. As a matter of fact, local and national acts hit their stage a few times a week, and their Wednesday Open Mic nights have become famous in the area.
Having been previously voted the Best Restaurant in Stroudsburg, you know their food must be good. Not only that, but their menu is diverse. It features classic pub favorites, more complicated entrées, and separate gluten-free and sushi menus.
To keep up to date on their entertainment schedule, visit Sarah Street Grill on Twitter or Facebook. 
Trackside Station Grill & Bar
Watching your favorite team and meeting with old friends are exciting events, and you need a restaurant atmosphere that can match that. Trackside Station Grill & Bar understands this completely, which is why they work hard to cultivate a fun and energetic environment.
Their menu features new takes on the pub classics we've all come to love. The Smoke Stack Mac & Cheese, for instance, adds beer and applewood smoked bacon into the recipe. And their savory sandwiches and burgers are equally creative.
Trackside features new menu items every day. Visit their website or Facebook for more information, or view foodie photos on Instagram. 
Feeling Hungry Yet?
Fine dining is nice every now and then, when you want to dress up and shell out the money. But if you're looking for an exceptional meal and a laidback atmosphere, give these bar and grills a try. At every one, you'll find unique menu items and fun entertainment.
All these active restaurants have new events monthly (sometimes weekly). Follow them on social media to stay up to date on when the next party is. And when it's over, be sure to let them know just how much fun you had!